The view, at the peak of Mount Kinabalu (Low's Peak) at 4095.2 meters above sea level, was spectacular. It's an awesome feeling standing there in the bitter cold and realize at the point in time with outstretched arms, I am the tallest person in Malaysia!
Let me share what I saw from the peak with you:
This slideshow requires JavaScript.
And here are 2 more interesting pictures:

I was told that this is the first time a group photo of the team has been taken at Low's Peak. though members of the climbing teams change from climb to climb, there is always a core group of leaders and organizers who are present in almost every climb. This time we were lucky we got such a big group together at the same time at the peak!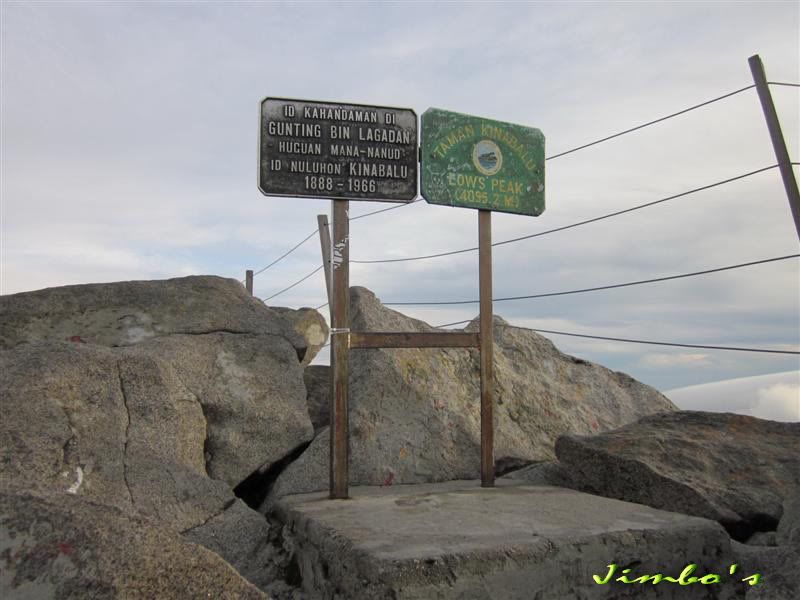 And this final picture is taken for the benefit of those who yearn to be on Low's Peak but cannot due to any reasons. All you have to do is cut and paste your photo onto this picture and viola! You have your very own personal picture on top of Mount Kinabalu! Heh heh!
I'm just being cheeky. Sorry… :p
Tues, 210910 @ 0700