A couple of months ago, I sowed some four-angled-beans hoping to reap the delicious vegetable (the Malays call plants like these 'ulam') a few months down the road. I bought the beans from the local hypermarket.
It wasn't long before the beans sprouted (actually only 3 out of 20 odd beans sprouted, the rest probably died or were dead in the first place). I stuck some bamboo poles near the new saplings so that they could crawl upwards to reach for more sunlight.
As with every other plant in the garden, I watered it, tilled its soil, fertilized it, trimmed away the dead leaves, talked to it, sang to it, and even threatened it but after 4 months, all I get are leaves, leaves and more leaves.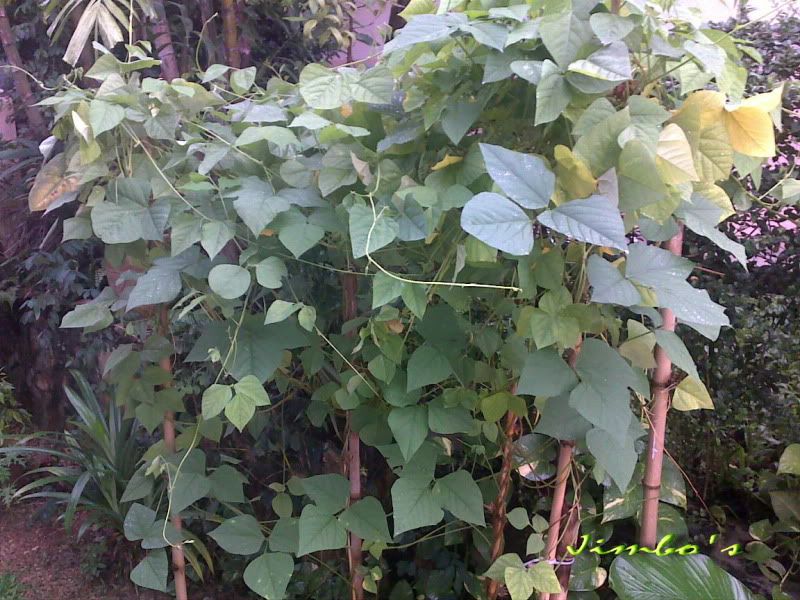 No sign of any flowers, much less any fruit.
Which let me to the only logical conclusion: THEY WERE MALE BEANS!!!!
I'm gonna hack the whole lot off this weekend.
Thurs, 130510 @ 0815