There is an application on Facebook called 'Furtiv Mobile Photos' which allows users to snap a pic with their mobile phones and immediately upload them onto Facebook.  I think it's a pretty cool application, unless of course, if you are caught on camera with your pants down!
Unfortunately, WordPress has no such application (yet) and so I have to do things the 'traditional way' – i.e. snap a pic, download into a computer, upload it onto an online photo hosting site, write a blog article, cut and paste the HTML code from the photo hosting site onto the blog page, then press publish!
I wonder why I still bother blogging. Sigh…
Still, here are some pics I snapped with my Nokia E71 over the last few days:
The prize for innovation in the hospital should go to whoever thought of cutting up the iv line into short strips and use them as straws for patients to drink their beverages. I just hope they cut up new iv lines and not recycle the used ones. On second thought, if they cut up new iv lines, wouldn't that be very costly compared to actually buying the cheap plastic straws? Hmmm…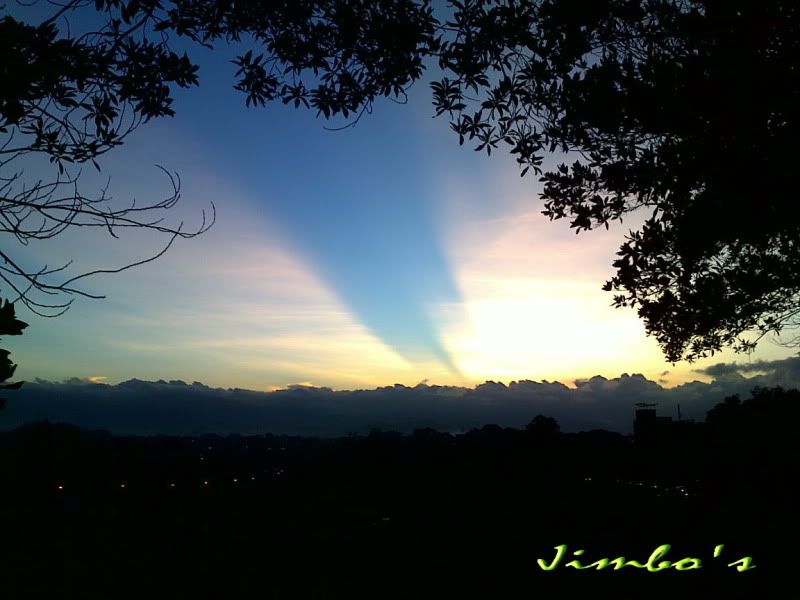 Dawn over the AST Garden in Seremban. I caught this breath-taking site after sending my kid to school. Awesome isn't it?
Something new, something old. The hospital is getting a new coat of paint (the last being quite a number of years ago). While I do not really like the bright colors chosen (which would make the hospital quite visible even from outer space), it certainly does brighten up the place.
Times must be hard when even a BOMOH (a traditional healer of both natural and supernatural ailments, and everything else in between) has to advertise his services. On closer look, this is no ordinary Bomoh. Traditionally a bomoh is typically of Malay ethnicity. Not this one, this one Sings…I mean, this one is a Singh! Yup, totally 1Malaysia.
Sat, 100410 @ 0700