There I was sitting downstairs after the church service last Sunday when I chanced upon this handbag lying around unattended. I was intrigued by the design of the bag, particularly this little appendage attached to it.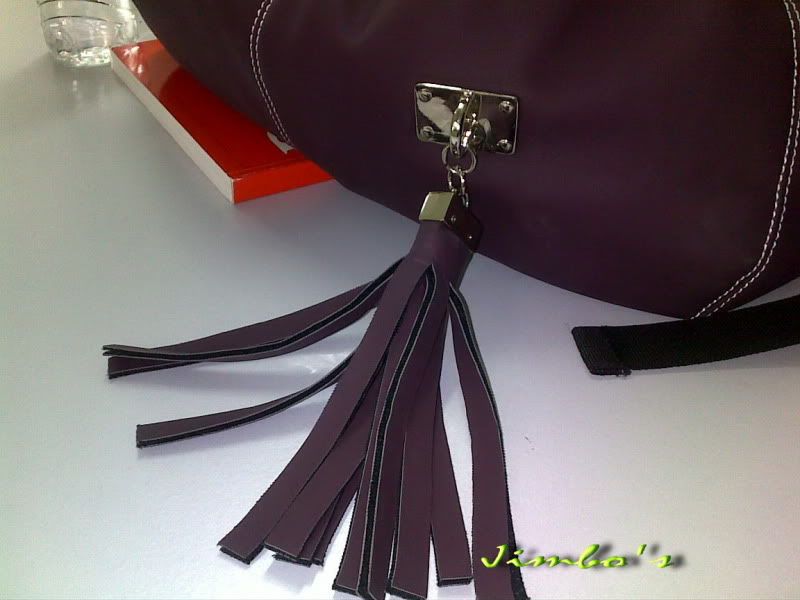 I immediately quipped to my friend: "I don't understand the way they design ladies handbags. They seem to have zero functionality!"
At the back of my mind, I imagined a damsel-in-distress suspended 42 storey above ground hanging on for dear life, clutching desperately to that little whip-like appendage of her handbag while the other end is held-on tightly by her knight-in-shining-armour and slowly the the appendage comes undone and the poor DID plunges in slow-mo to her death!!!!
Alas! I discovered how little I know of ladies handbags because thereafter, 2 of my friends offered the following possible usage of the said appendage attached to the handbag:
1. "The owner is a dominatrix", offered one of them. A suggestion not entirely implausible but I shudder to think a dominatrix lurks amongst the church members.
2. "The owner is probably a person with OCD and feels the need to clean all the time, hence the feather-duster like appendage", offered the other. Again, not implausible.
Anyone has any better ideas out there?
PS: To the owner of the bag, personally I find the bag rather appealing and this article is just a pun. Just don't whip me okay…