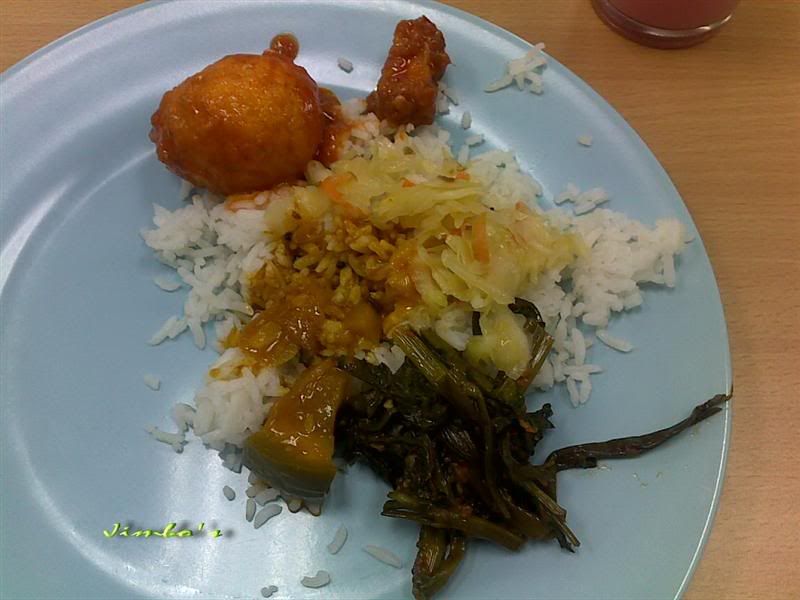 What's on the plate:
1. One very hard hard-boiled egg fried in curry
2. 1 piece of tofu, hard in consistency
3. Vegetarian curry containing one slice of brinjal
4. Pieces of what appear to be cabbage mixed with orange strips consistent with carrots
5. A scoop of dehydrated, de-chlorophyll-ed, de-vitaminized fried kang kung
6. Some rice
Oh, for a good plate of wan tan mee…..