Quite literally.
"Merry Christmas!!", she wished me cheerfully when I returned to work after Christmas as she handed me a gift!
And then a worried look spread over her face as she added, "You do celebrate Christmas, right?!"
I assured her that I do.
It wasn't until that evening after work that I managed to open the gift in the car – after much prompting from my wife (her sms was: Wah! Your boss gave you a gift!) and another friend (his sms was:*faiti-la, open it!).

As I tore open the bottom half of the gift, the word 'HELL' appeared!
Oops! This isn't good. I knew it was a book but the title could be:
"See you in hell!"
"Lets make work hell"
"101 ways to improve your ID skills like hell"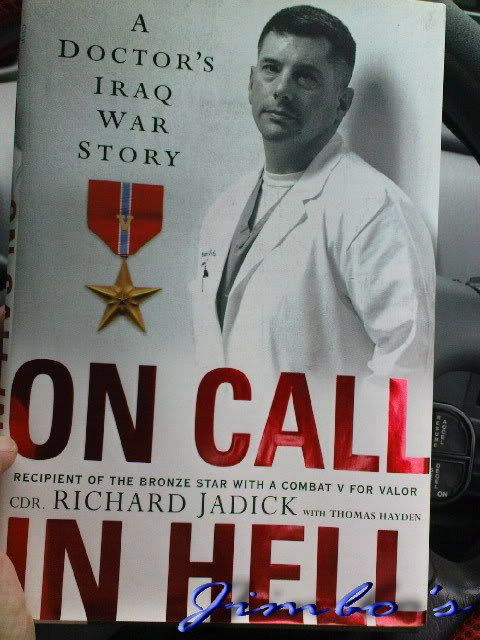 But it turned out to be something quite benign and pleasant.
A hard cover book with the title: " On call in hell" ~ detailing a doctor's personal experience serving in Iraq during the war.
Just the kind of book I would pick up and read.
Thank you, boss! I love it!
Actually anyone of us who has ever worked in GHKL can write a similarly titled book! heh heh….
Fri, 090109 @ 0700
*faiti : cantonese for "hurry up!"