Fearing that Santa would not deliver what he wished for this year, even after the passionate letter to Mrs. Santa; Jimbo decided to take matters into his own hands and so, on Christmas eve, he and Mrs Jimbo descended upon the Geek Mecca in KL (that's the Low Yat Plaza ~ in case non-geeks are reading this), and bought himself a new toy!
Jimbo bought himself a 2.5″ HDD player! (Cost : RM 259; btw, Tesco Seremban is selling a similar product for RM 265)
What exactly does the little gizmo do? Why, it plays anything that remotely resembles a media file, naturally.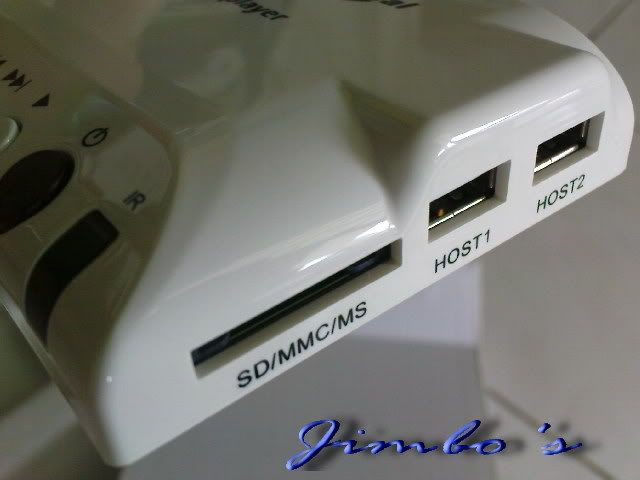 All one has to do is stick either a USB device or a SD card into the slots and viola! it plays!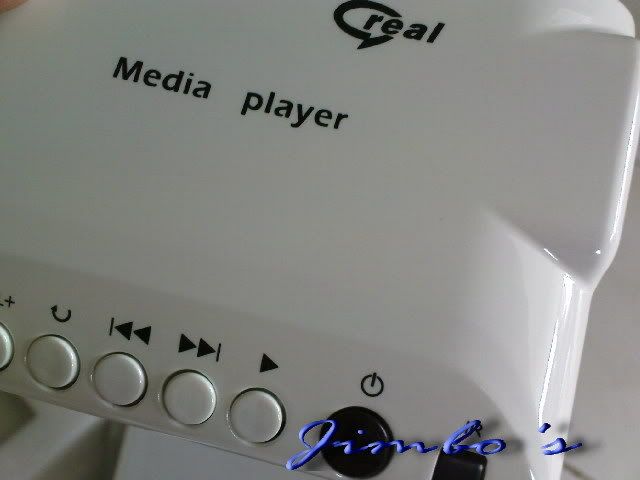 It comes with a remote control as well. Making sense of the instructions was rather easy (as the English used on the manual was mercifully decipherable).
And thus, t'was the night before Christmas where Jimbo got his toy, effectively eliminating steps 2, 3b and 4 of his usual routine below:
Step 1: Obtain donwloaded movies from friends (and students!) ~ Jimbo don't ask questions on legality and all, too complicated and messy.
Step 2: Burn desired movie onto DVD or VCD.
Step 3: Watch DVD or VCD on a DVD player (which means on holidays he has to lug his portable DVD player + cables + remote control + pieces of DVDs along)
Step 4: Figure out where to store all the DVDs or VCDs which have been watched.
And that's how Jimbo saved Christmas, because true to tradition, Santa failed to deliver the goods for the second time in 2 years! (Jimbo is considering litigation). He did, however, delivered presents obviously meant for another person, which includes:
1. An electric toothbrush (okay, it's not quite an Austin Martin, but hey, guess what, Jimbo's old electric toothbrush just went TKO on him!)
2. Three pieces of hankerchieves.
3. One Oral B mouth gargle which came with Gift #1.
4. Two Diesel figure-hugging muscle Ts (loved 'em and not planning to return 'em)
5. Two pairs of Hush Puppies socks.
Happy Holidays and Happy New Year 2009!
Wed, 311208 @ 0700