Daily Archives:
August 14, 2008
I think my blog will reach the psychological threshold (to borrow a stock market phrase) of 333,333 hits today.
Sigh, it takes me so long to reach this when some people reached it in a few weeks!
Thurs, 140808 @ 0700
Yesterday my daughter told me that one of the question in her science paper was this:
What is the function of a spring in a dynamo?
She could not answer that question and according to her, most of her classmates could not answer either.
Back when I was young-er, I used to cycle to school, right up till I was in Form 4 when I decided to walk because it gives me more time to think and enjoy the quietness (my neighbourhood then was quiet and walking to and fro to school was enjoyable).
My bicycle was one of those old fashion ones and at night, when i need some light, I press the lever of the dynamo and it will place the head of the dynamo onto the bicycle wheel, thus generating electricity. Of course pedaling with the dynamo engaged takes a bit more leg power.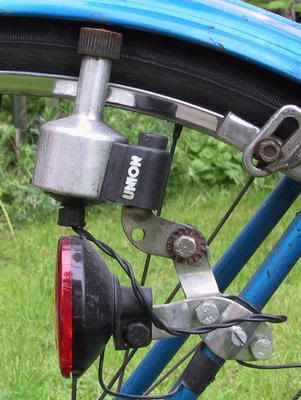 But my daughter's idea of a dyanamo (she has never seen one and frankly I feel the teacher should not ask that question if she did not first explore whether her pupils know what is a dynamo) is this: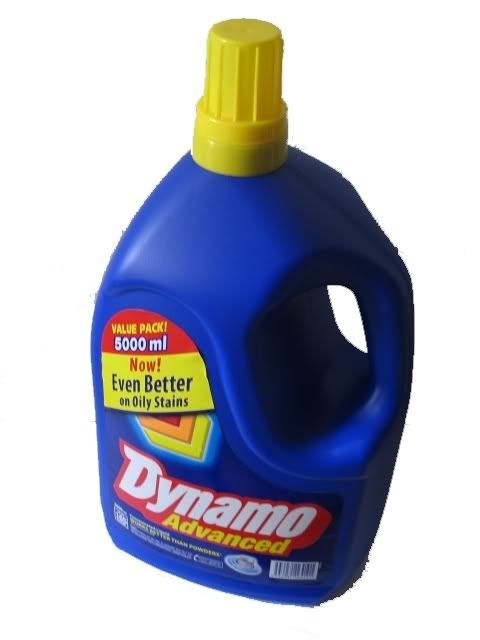 A bottle of DYNAMO liquid detergent!
I bet she was wondering what is a spring doing in a bottle of liquid detergent.
Sigh.
How things have changed.
Thurs, 140808 @ 0700; Jimbo don't feel so gay* today.
*fun; lighthearted; cheerful (Oxford Advanced Learner's Dictionary).