Today, we celebrate Father's Day.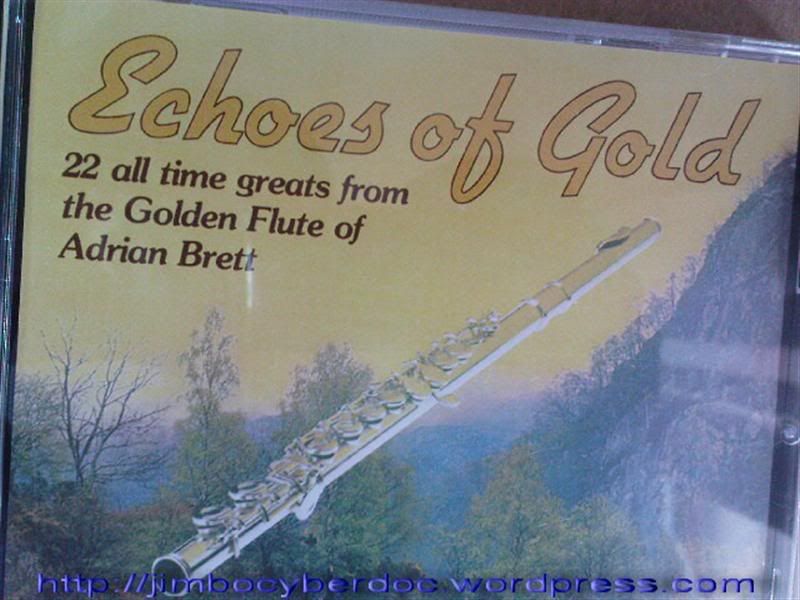 My family got me a CD featuring silver flute music by Adrian Brett. I had the cassette many years ago (it was produced in 1979!!!). It would be great to listen to the beautiful haunting music again. Thanks wifey, Darlene and Ryan!!
As a father, I think I fare pretty miserably. I had an absentee father when I was growing up. I tell myself that I will not be one to my kids, but as time goes by, I find myself spending more time with work rather than my family. I'm short changing you guys.
My dad now hugs my kids dearly and lovingly. Once he said, "I hug and kiss them because I did not do these with my kids when they were young!"
My kids are enjoying immense love from my dad and my father-in-law. A double portion in fact.
And most inportantly, we all enjoy the immense immeasurable love from our Father-in-Heaven.
So, to my absentee father (I love you just the same because I know you toiled for me – it was your way of loving us), my father-in-law and all the men who undertook to 'father' me, Happy Father's Day!! I love you all and thank you so much…
Sun, 150608 @ 1000