Remember the 2 thumb-drives I won at a conference I attended recently?
I'd like to show you what one of them looks like: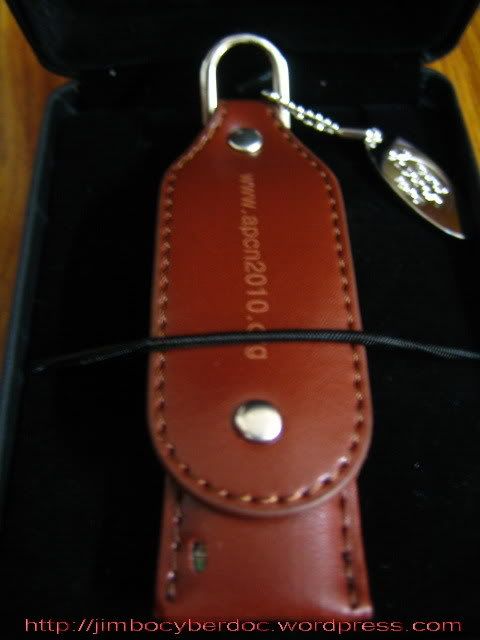 Cool eh?
A 2 GB thumb drive encased in a 100% pure leather jacket.
Strange how a thumb drive can be turned into a fashion accessory.
I haven't figured out what to do with it yet.
Sat, 310508 @ 0700