I did a bit of shopping while I was in Shanghai last week. Whoever says they did not shop while abroad are pathological liars.
Anyway, I managed to buy 2 more stuff to be added to my growing loot of mountaineering gears. The first is this: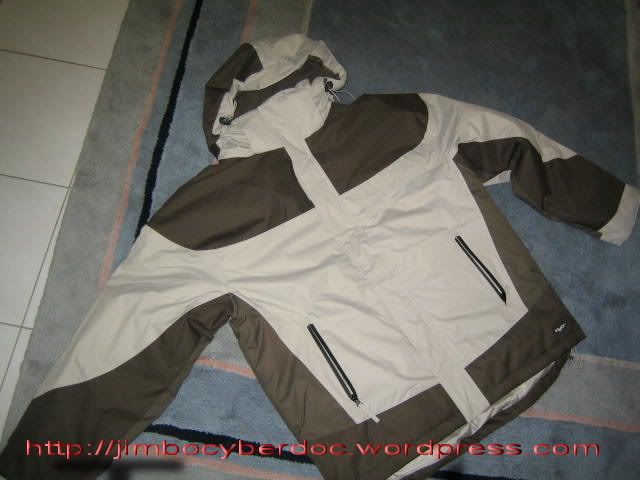 A jacket made of water-proof, light and breathable material by H2O (not sure if you have heard of this company). I got it at one of those basement sale along Nangjing Road in Shanghai. It was like a mad house there, crowded, hot (yes, even with the 12 degree temperature outside) and stuffy. People were grabbing and buying like there is no tomorrow. Anyway, I got this lovely jacket for RMB 200 which works out to be a little less than RM 100. The original price (if it's to be believed) on that tag was RMB 548. Later on my colleague told me I should buy jackets made from Gore-Tex material but by then, the deal was done. Still, I have no regrets. I tried it on for a while and it kept me real warm in the chilly Shanghai weather, so it should be good for the KK climb.
The other purchase was this: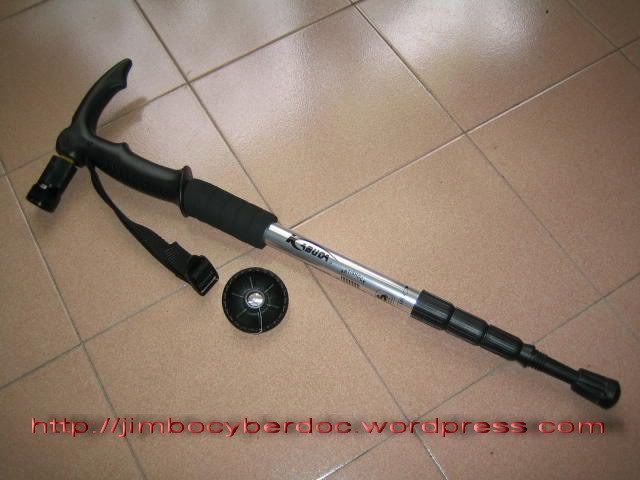 I know, I know, I already have a trekking pole but I could not resist this silver piece of art! And after bargaining like a seasoned housewife, I got the price down from RMB 85 to RMB 40 (which is a little less than RM 20!). Now, tell me that is not a good deal! Anyway, what caught my eye about this pole is the addition of a compass and a LED flashlight at its top!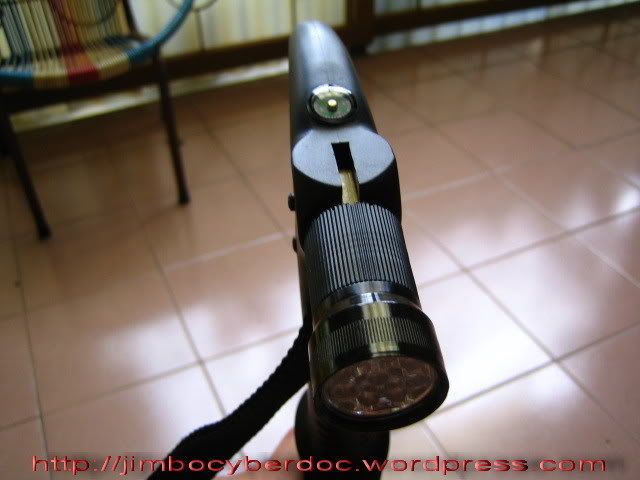 Like so. Cool eh?
Of course, I was at lost to explain myself once I touched down in Malaysia and my wife asked me: "Why do you need ANOTHER trekking pole?"!!!!
Ummm…., ummmm…
Fri, 110408 @ 0700
Related links:
Mountain Climbing Gear 9
Mountain Climbing Gear 8
Mountain Climbing Gear 7
Mountain Climbing Gear 6
Mountain Climbing Gear 5
Mountain Climbing Gear 4
Mountain Climbing Gear 3
Mountain Climbing Gear 2
Mountain Climbing Gear