It's a wet Sunday evening and we are all stuck at home. I'm looking at the pics I took when I went to Hangzhou and Shanghai last week and lo and behold, I found a few more pictures of Wuzhen that I did not upload previously. Here they are (since I am bored, I might as well bore you guys too!).
This was where we waited for the boat to take us back to the start.
Houses built on concrete stilts along the way.
Other boats along the way.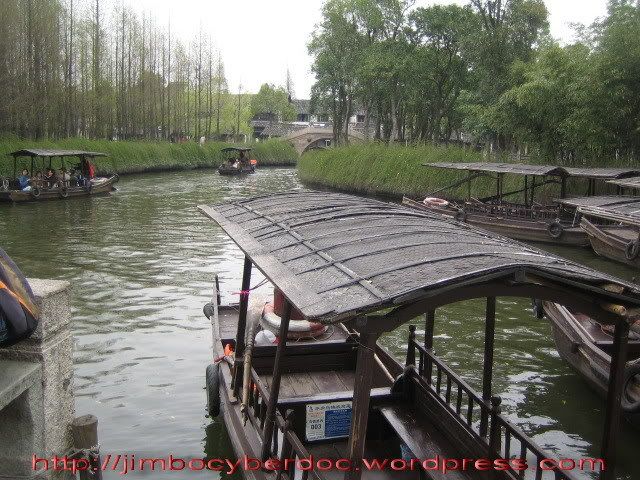 Back to the beginning. The boat ride was short, merely 15 minutes; not enough time to get any giddiness.
Sun, 060408 @ 1921 and wondering when is this rain ever going to stop!