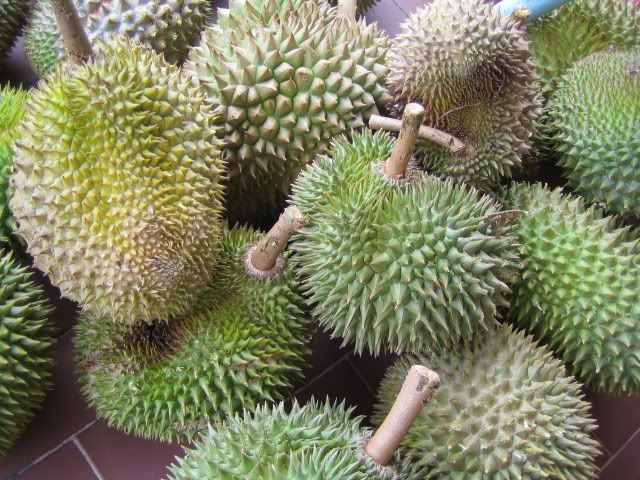 It's that season again!!! With all the rain in the earlier part of the year, I would think that there would not be any durians this year. I am, thankfully, wrong.
I used to be a big fan of this stinky fruit but some where along the line, when I was studying in India for 6 years, I lost the craving for it (replaced by cravings for Alfonso mangoes!!!). I remember my dad used to buy a whole basket load of them for us and we would be eating it for breakfast, lunch, tea, dinner and supper; for days!
Not anymore, the fruit has become an expensive commodity.
I still buy them, occasionally, mainly for my wife and kids who seem to love it. It's a joy seeing them enjoying the delicacy. Nowadays all I can eat are perhaps 2 or 3 seeds of them. No worries, they polish off the rest soon enough.
Sat, 300607 @ 0712; thank you Lord, for the weekend.